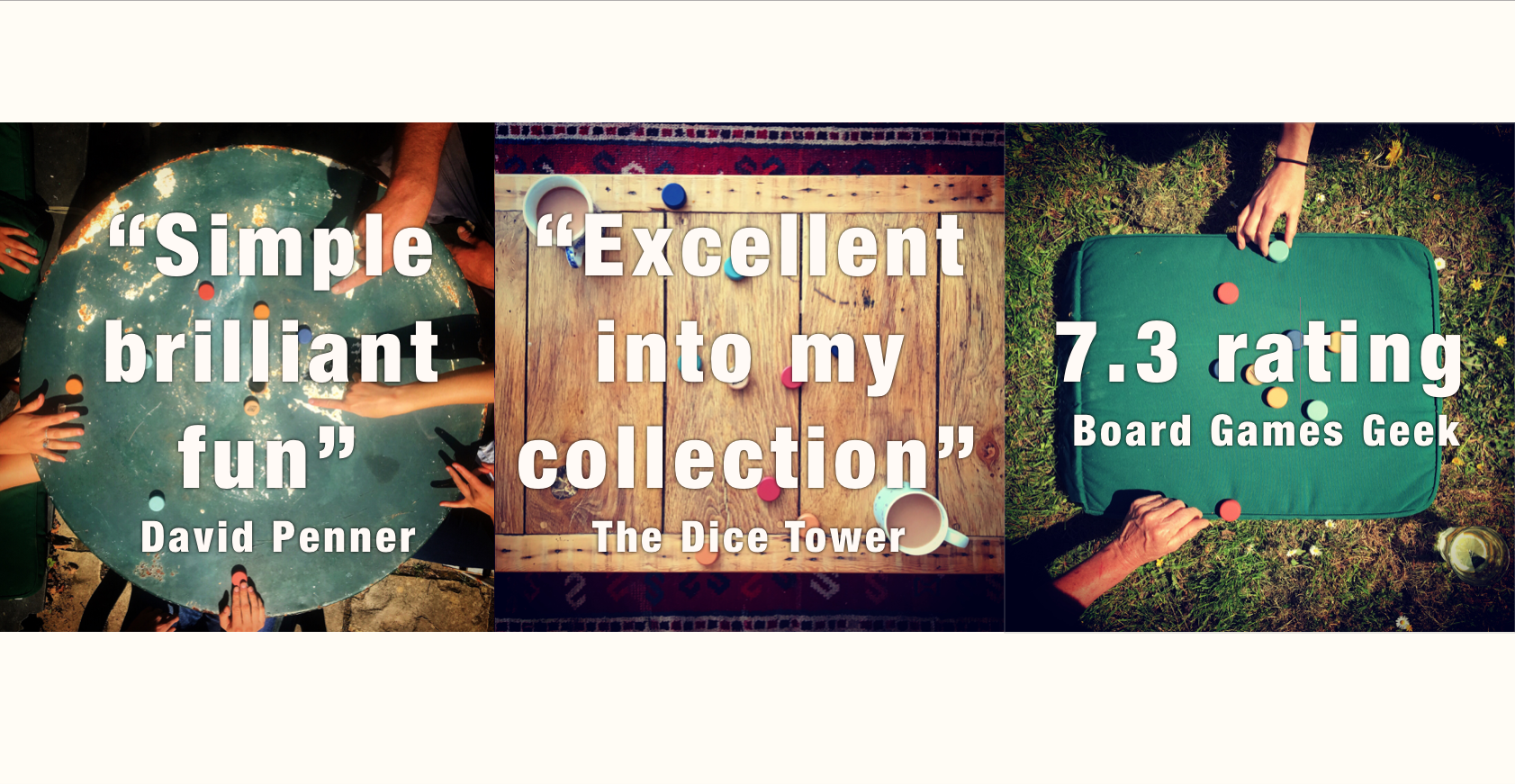 -Home
The table top skill game you can take anywhere!
Push It is a 2 to 4 player skill game that you can play anywhere with a smooth surface. Push your pucks closest to the jack to win!
Push It, the fast-paced wooden flicking game for pub and kitchen tables alike. Gather around any smooth surface, push your pucks towards the jack. Nearest at the end of the round wins respect and glory.
Play individually or in teams in this highly tactical game of pressure and skill. Push It comes with its own travel bag and is perfect to take on holiday or down the pub.
"Great to play in the pub"
-Borardgameguru
"Plays fast and goes anywhere"
-Demetri Ballas USA
"We never had so much fun"
-sUPERhuman gamestudio
"PUSH IT SHOULD BE ADDED TO EVERYONE'S GAME COLLECTION"
@SKWBshow
"Fun, quick, Crokinold-to-go type game, really enjoyed it"
-Cardboard @CardboardCast
"Waiting for a flight, we merrily Push-ed It until the plane arrived"
-Matthew Gabbert USA
"You'll be having huge fun laughing as someone else catapults their puck off the table"
-Tabletop Gaming